BOBBY VANS TIMES SQUARE
135 West 50th Street (7th Ave) NYC
BOBBY VANS TIMES SQUARE
135 West 50th Street (7th Ave) NYC
Live View of the Ball Drop Acrobatics Show 4-Course Menu Premium Open Bar After Party
The Show
Experience the difference between an ordinary and extraordinary New Year's Eve in NYC, at The BALL DROP SHOW, where your evening becomes an unforgettable experience as soon as the music cues and the lights dim. Enjoy a magical night of classic circus acts, evocative dance performances, as well as other live performing artists. You're sure to have one of the most memorable nights of your life on New Year's Eve in NYC at The BALL DROP SHOW.
A synthesis of circus styles from around the world, guests of The BALL DROP SHOW will take pleasure in an up close and personal performance featuring exciting Cirque du Soleil style entertainment. A once-in-a-lifetime experience that is priceless!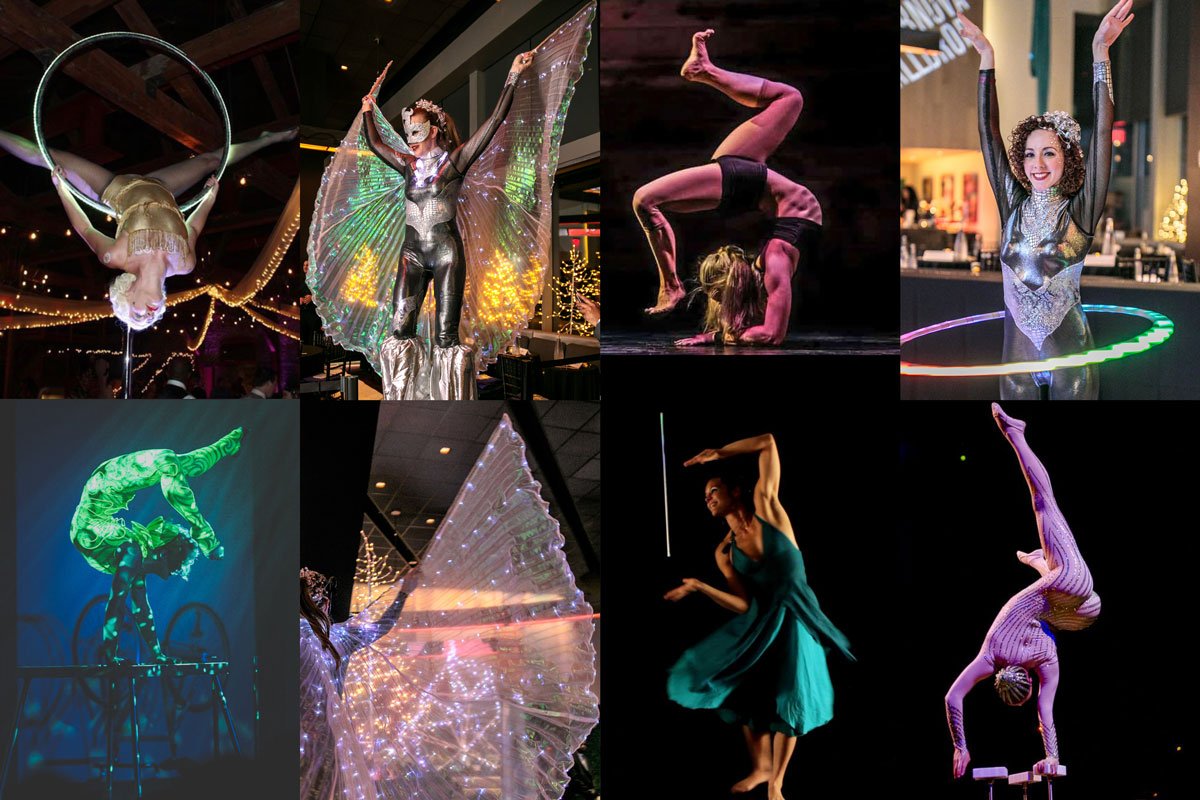 The Acts
A multisensory experience like no other, it's the perfect artistic entertainment and circus-style theatrics for a celebratory New Years Eve party in NYC like no other, that evokes the imagination, invokes the senses and provokes the emotions of guests.
THE LOLLIPOP LYRA ACT
Combining the beauty and visuals of an aerial act with the dynamics of pole acrobatics, guests will be dazzled as our gracious aerial lollipop artist welcomes you by filling your glass at upon your arrival.
THE FAN VEIL ACT 
A la Mata Hari, an exotic dancer and courtesan, guests of The BALL DROP SHOW will delight in Fan Veil dancing, a sensuous and luxurious form of belly dancing, that entices, mystifies, and interprets stories by using veils made of beautiful silk or chiffon.
THE HAND STAND FLOOR ACT
Get ready to be amazed on New Year's Eve as you watch a contortion performance live, a circus art of ultra-flexibility that allows a performer to bend in ways that seem completely impossible.
THE LIGHT UP HOOPS ACT
Manipulating light-up hoops is a dynamic and bedazzling genre of the performing arts that requires becoming one with the hoop, swirling, twirling, and whirling it around your body in harmony with or without music.
THE HAND STAND ON CANES ACT 
This must-see live New Year's Eve performance will blow your mind as you watch daring maneuvers, and incredible acrobatics, live right before you, with astonishing dexterity and incredible balancing feats, showcasing tremendous skill and ability.
THE LIGHT UP FAIRY WINGS ACT 
A beautiful show of LED entertainment, you'll feel as if you were transported to a magical garden where fairies reside.
THE LEVITATING WAND ACT
The Levitation Wand live performance by the flow artist is a mystifying flow, manipulation, and dance routine expressed through a variety of body movements.
THE LED FINGER FANS AND HANDSTANDS ACT
What do you get when you pair colorful LED Lotus Finger Fans and Handstands together in one performance? A truly unforgettable LED acrobatic show you don't want to miss!